2D/3D Design
3d Modeling and prototyping is to fully define all the characteristics of an industrial product without having to physically build the piece and to realize very quickly exploded, images, animations and documents about the machine before putting it into production.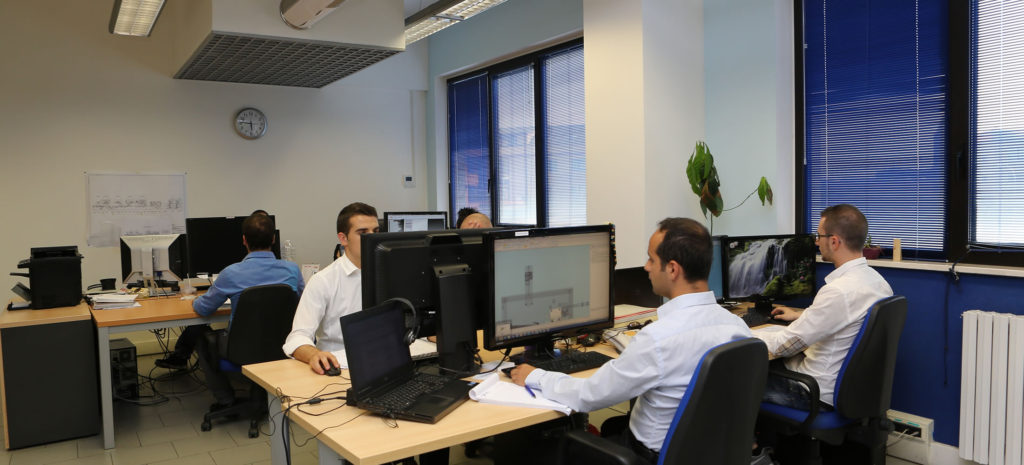 Proxicad Ltd. is able to meet the requirements for designation and design and for:
Running mechanical designs in industrial scope
Design of components
Possibility of direct conversions and 3D interchange files
Drafting of three-dimensional models, construction drawings with export and/or conversion to standard formats DWG-DXF-IGES, STEP, STL.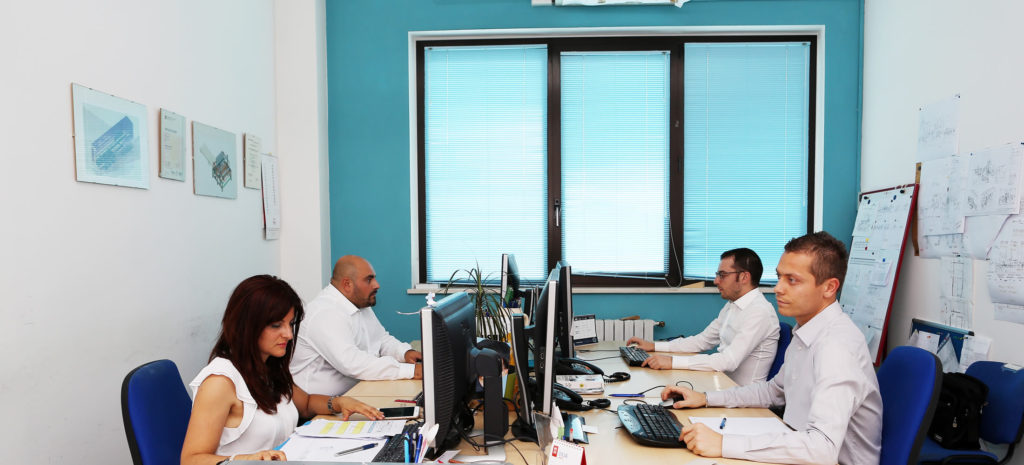 Proxicad Ltd. employs qualified staff that takes full advantage of the following software:
solid edge
solid works
inventor
pro-e
catia v5
Industrial engineering
We can address the most complex design issues with effective and innovative approaches. We design machines for production, transport, packaging and testing, taking advantage of cutting-edge software systems.
Calculation
Our projects are checked structurally or by software simulation, allowing us to evaluate alternatives during construction and/or repeated changes, especially in the design of heavy facilities, that require simulation and collaboration between different groups.
The simulations can follow the Eurocode standards:
Eurocode: Basis of structural design (EN 1990)
Eurocode 1: Actions on structures (EN 1991)
Eurocode 2: Design of concrete structures (EN 1992)
Eurocode 3: Design of steel structures (EN 1993)
Eurocode 4: Design of composite steel and concrete structures (EN 1994)
Eurocode 5: Design of timber structures (EN 1995)
Eurocode 6: Design of masonry structures (EN 1996)
Eurocode 7: Geotechnical design (EN 1997)
Eurocode 8: Design of structures for earthquake resistance (EN 1998)
Eurocode 9: Design of aluminium structures (EN 1999)
We use the best applications of simulation and calculation such as:
ansys designspace
femap/nastran
adon simply motion
Software PLM
Solid Edge® with SynchronousTechnology software is the CAD 2D/3D system more complete and functional among those currently available on the market. It combines the speed and flexibility of direct modeling with the precise control of parameterized design based on quotas and size ensuring fast and flexible design experience.
Thanks to advanced modeling of parts and assemblies, design, transparent data management, and built-in finite element analysis, Solid Edge® with SynchronousTechnology is the fundamental key of the Velocity Series™ portfolio that simplifies the growing complexity of product design.